EDC is the only national level body that holistically represents the interest of the entire energy sector of Nepal. The EDC umbrella consists of Energy Developers, Energy Associations and Energy Financiers and other funds, energy contractors, Consumer Institutions from both private and government sectors involved in hydropower, solar, wind and other renewables, generating more than 80% of the nation's total electricity.
Our members combined total investment portfolio is more than US $10 billion. EDC is also the exclusive voice of energy issues for Nepal Chamber of Commerce.
Represent the integrated energy sector of Nepal.
A think tank providing policy advice to the key stakeholders in the energy sector.
A platform where regional, national and international interactions can take place regarding the issues and developments in the energy sector.
Facilitate investment into the Energy Sector via targeted initiatives and activities.
Advocate for energy-sector friendly regulations.
Create domestic and external linkages with key stakeholders in the energy sector.
Consolidate and update energy information to create a state of the art information warehouse.
Operate on a "project" oriented platform.
Center of Excellence
Policy and other advisory services to the government and multilateral community.
Public advocacy about energy sector through Media (TV, Radio and newspaper)
Publication of monthly E-newsletter
Thought Leadership
EDC to become Nepal's main think tank on all China-Nepal l and India- Nepal energy related issues.
EDC foreign offices to focus on think tank capacity and service buildup along with roping in investors interested in Nepal's energy sector.
Energy Crisis Round-table Series
Interaction with political parties, secretaries, energy heads, energy experts, associations and donors to find a solution to the prevalent energy crisis of Nepal.
Regular networking
Meetings with head of departments of ministries, energy department, bilateral and multilateral agencies and various high level government officials to promote the energy sector.
Other Regular Activities
Workshops/Seminar/Interactions/Conferences/Training Programs.
Projects Under Study
Assessment of hydro potential of Nepal
Developing project database of 40,000 MW
One-window clearance model
Executive Committee Members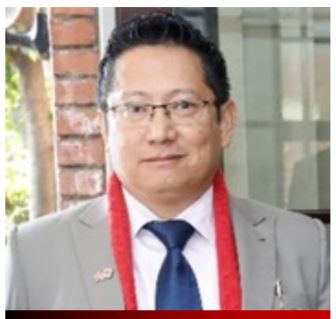 Mr. Kushal Gurung
CEO, Wind Power Nepal
EDC Executive Member

Mr. Kushal Gurung is the founder and CEO of Windpower Nepal Pvt Ltd, an energy and engineering company that provides consulting, training, advisory, project development and management services for low carbon solutions. He is an energy professional with work experience in Nepal and abroad. He has worked as a consultant for Fredskorpset post-tsunami reconstruction project in Sri Lanka where he provided trainings and conducted workshops on solid waste management.
He also has experience as a Carbon Consultant for Livelihood and Forestry Programme in Nepal, as a Carbon Management Consultant for Nepal Scotland Association, UK and has served as a Carbon Analyst at ENDS Carbon, UK. His responsibilities included helping the local community reduce carbon footprint, calculate carbon footprint and develop carbon management policy and community carbon reduction project plan.
He did his MSc. in Carbon Management from The University of Edinburgh, UK and MSc. in Environmental Science from Tribhuvan University, Nepal.
His prior experiences include assisting on researches at Envirotrade and Plan Vivo Foundation in UK. He has also worked as a researcher at ICIMOD, Nepal assessing scope of agro-pastoral based products as sustainable livelihoods. He directed the third Mountain Festival (2016) organized by Nepal Mountaineering Association and Nepal Power Investment Summit 2016 on behalf of Energy Development Council.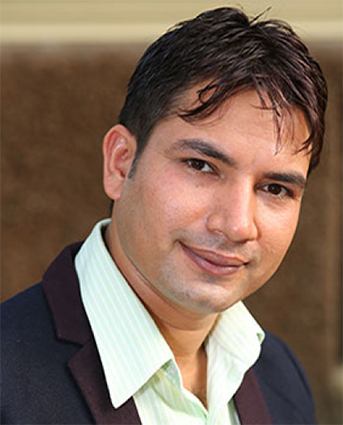 Mr. Sushil Pokharel
Executive Chairman, Sushmit Energy Pvt. Ltd.
EDC Executive Member

Mr. Sushil Pokharel is the Executive Chairman of Sushmit Energy, a leading hydro power project development which includes four hydro power projects aimed at generating 100 MW of electricity. He holds a master's degree in marketing and communications. Also, the CEO of Sushmit International, Mr. Pokharel has spent around 10 years in the broadcast industry of Nepal. Passionate about startups, he mentors aspiring young entrepreneurs through Yuwa Uddyami Ghar. Prior to entering the business world, Pokharel was a media person. He is also the recipient of Asia Honesty Award 2015 for being an outstanding and honest entrepreneur.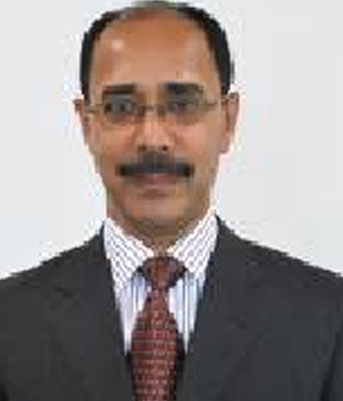 Mr. Uttar Kumar Shrestha
CEO, Butwal Power Company Ltd.
EDC Executive Member
Mr. Uttar Kumar Shrestha is the chief executive officer of Butwal Power Company (BPC) and is responsible for its overall operation and management. Prior to joining BPC, he was the managing director of Nepal Electricity Authority (NEA). He served the NEA for more than 20 years in different capacities. Mr Shrestha possesses solid understanding of hydropower development, project financing, negotiations with IPPs and extensive experience in negotiation with different bilateral and multilateral donor agencies, local financial institutions for financing and implementation of various projects. Shrestha is also a Fellow Chartered Accountant of the Institute of Chartered Accountants of India and holds a Master of Business Administration from Tribhuvan University, Nepal.
Previously, he was a member of the Electricity Tariff Fixation Commission, appointed by the government of Nepal. He is also associated with Nepal Hydropower Association (NHA) and Electricity Development Council (EDC) as an executive member, Independent Power Producers' Association of Nepal (IPPAN) as an advisor and International Association of Electricity Generation, Transmission & Distribution – Afro Asian (IAEGTD). Presently, he is the chairman of Hydro Consult Engineering Co. Ltd, and board member of Nepal Hydro Electric Co. Ltd, Khudi Hydropower Co. Ltd, Gurash Energy Ltd, Alt., Nyadi Hydropower Ltd and Kabeli Hydropower Ltd.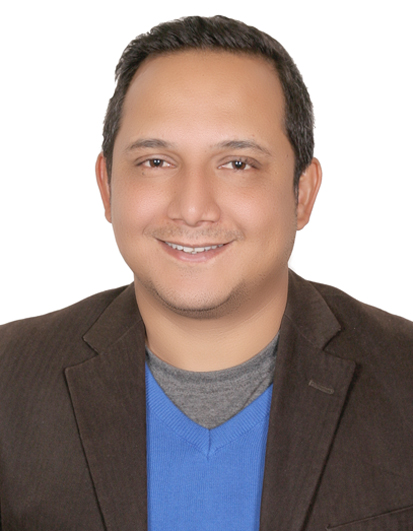 Mr. Aashish Chalise
CEO, Saral Urja
EDC Executive Member

Mr. Aashish Chalise is the CEO of Saral Urja.
He brings extensive experience in financial planning and analysis and oversees the development of financial projection models and optimizes reporting tools. He has managed several Renewable Energy Programs in India and Nepal and has helped partners design robust and sustainable energy programs. Aashish has good understanding of renewable energy systems and its impact.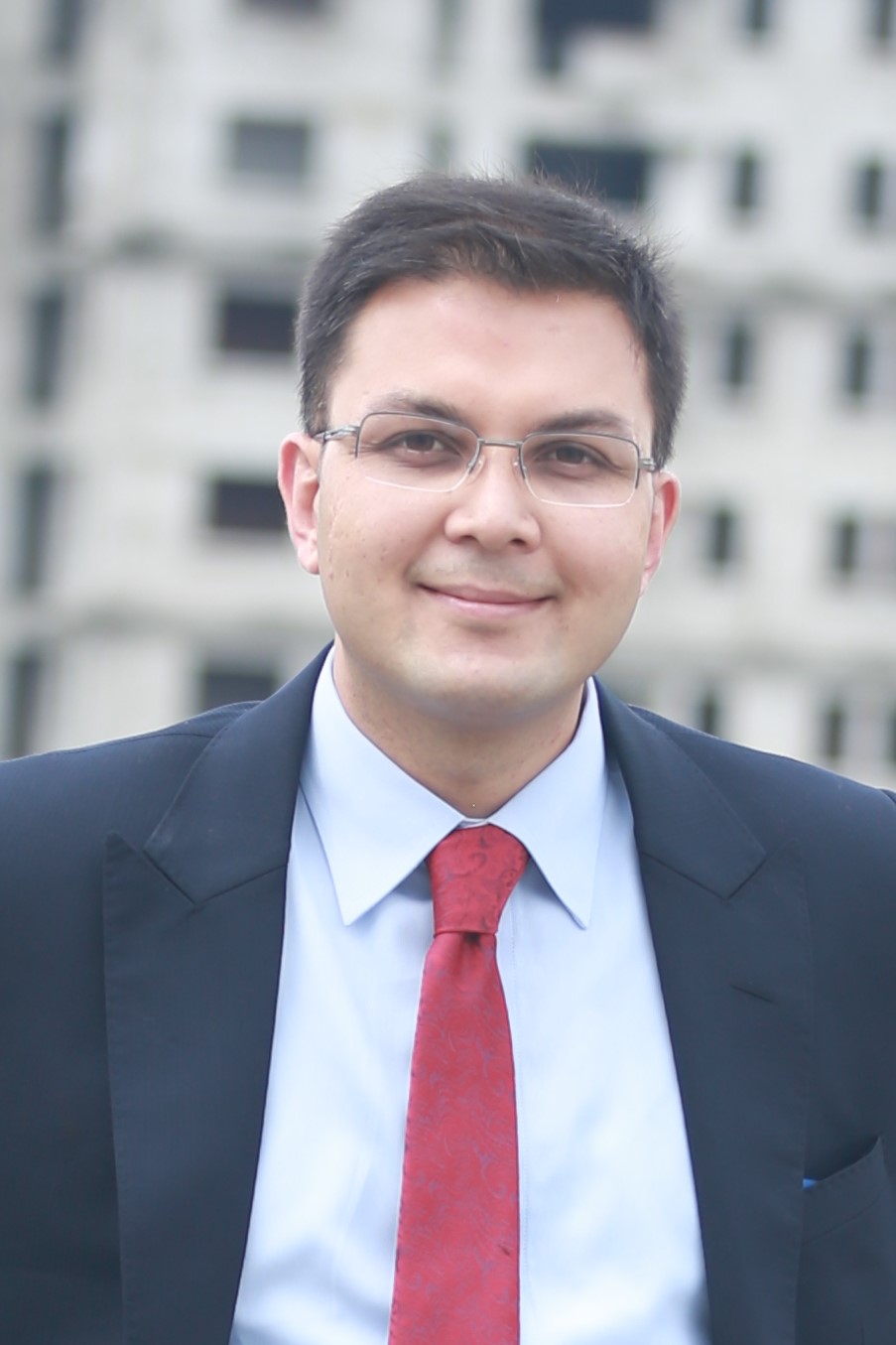 Mr. Semanta Dahal
Advocate and Partner, Abhinawa Law Chambers
EDC Executive Member

Mr. Semanta Dahal has a BA, LLB with Honours from National Law School of India University, Bangalore and LLM from University of Nottingham. He has previously worked as a judicial clerk with Justice R.V. Raveendran, Judge, Supreme Court of India, New Delhi. He is currently an advocate and a partner at Abhinawa Law Chambers, Kathmandu and Legal Specialist at Deloitte Consulting LLP. He is also a part of the faculty team teaching Energy and Infrastructure Law at Kathmandu University, School of Law.
Furthermore, he advises the Government of Nepal and organizations under it on various aspects of Nepalese laws, regulations, policies and market practice such as hydro concession, energy law, infrastructure finance, electricity laws and regulations, land and other matters and also on issues relating to cross border investment and potential power trade with India. Besides, he also currently serves as Legal advisor to Millennium Challenge Account Nepal.
He has acted for the Government of Nepal in concluding the first set of Project Development Agreements (PDA) for development of Upper Karnali HEP (900 MW), Arun 3 HEP (900 MW) and Upper Trishuli HEP (216 MW) with Indian and Korean Investors which will attract total investment of Nepalese Rupees 3.5 Billion in Nepal. He concluded on behalf of the Government of Nepal the historic Project Investment Agreement with Honsghi Group of China to bring 350 Million USD cement industry of Nepal. He has counseled for the Government of Nepal to implement the integrated waste to energy solid waste management project in Kathmandu in Public Private Partnership Model and also advised the Ministry of Energy in passing the energy sector regulatory legislation from the Parliament.
He has also assisted the International Finance Corporation to establish Nepal's first onshore first small medium enterprise private equity fund Business Oxygen (BO2) in Nepal and have been advising BO2 in several of its private equity transactions.
Besides that he was also involved in court litigation, arbitration and corporate, commercial and banking advisory work.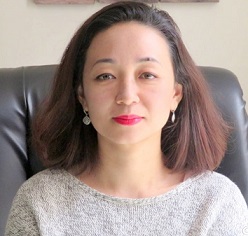 Ms. Itnuma Subba
CEO, EDC
Member Secretary

Ms. Itnuma Subba is the CEO of Energy Development Council and drives the EDC Secretariat. She is responsible to develop and expand partnership, explore and execute projects, create strategy for revenue generation and channelize, expand EDC membership, strengthen EDC's national and international reach, liaison with national and international government and non – government institution.
She also has an experience as a lecturer in Environment Science and climate Change, and has field exposure in natural resource management during her short tenure in various development organizations in Nepal.
She did her M.Sc. in Environment Management from University of Glamorgan, UK and M.Sc. in Environmental Science from Tribhuvan University, Nepal.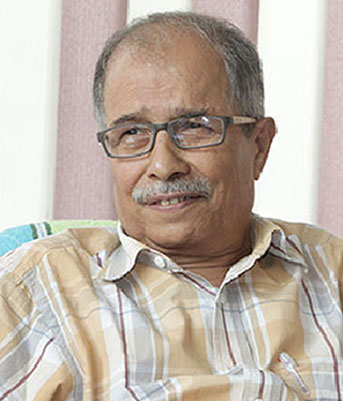 Mr. Surya Nath Upadhyay
Member of EPG-NIR Secretary General of Jalsrot Vikas Sanstha
Former Chief of Commission for the Investigation of Abuse of Authority (CIAA) and Secretary of Water Resource
Surya Nath Upadhyay is a freelancing professional with his areas of specializations including handling legal aspects of hydropower development and teaching international water law. He has served His Majesty's Government of Nepal as the Permanent Secretary of the Ministry of Water Resources where he executed and directed all governmental activities regarding water resources development and management. He also worked as the executive director of the Laws and International Program Division for the Water and Energy Commission Secretariat HMG Nepal where he advised on legal issues, prepared draft law and participated in international negotiations. He presented Nepal Water Vision and Framework for Action for Global Water Partnership (GWP) in the World Water Forum at The Hague, Netherlands.
Born on December 10, 1947, he holds an LLM (Master in Laws) degree from the University of London and an MA degree from Tribhuvan University.
His other areas of significant contribution includes serving the Commission for the Investigation of Abuse of Authority (CIAA) as the Chief Commissioner, Law and Development Associate (P) Ltd. as the Chairman (where he was involved with Jalsrot Vikas Sanstha) and the Ministry of Law and Justice, Ministry of Population and Environment, Ministry of Agriculture and Ministry of Commerce in various capacities.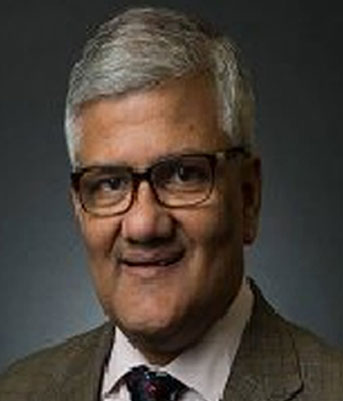 Mr. Tantra Narayan Thakur
Non Executive Director of Infraco Asia Development Pte. Ltd.
Former Chairperson and Managing Director of Power Trade Corporation (PTC- India)

Mr. Tantra Narayan Thakur is currently the Head of Kristan Advisors, a Management Consulting Company (financial management) based in New Delhi, India. Alongside, he also serves as a non-executive Member of Board in InfraCo Asia Development Pte Ltd, Singapore and as a Director in numerous other energy companies. From 2000 to 2012, Thakur served as the managing director and chairperson of the first and leading provider of power trading solutions in India, PTC India Inc. The company successfully introduced the concept of energy trading in India including cross-border power trade in Nepal and Bhutan as well. Under his leadership, he directed PTC to diversify its services, thus launching PTC India Financial Services (PFS) as well. With Kristan Advisors, he has provided advisory services to many other companies in the Energy Sector in India. He holds a BSc. in Engineering from Birsa Institute of Technology Sindri, Jharkhand, India.
Before PTC, he also served as the director (Finance and Financial Operations) of Power Finance Corporation (PFC) at a very pivotal point in the company's history, turning it around and making it one of government's best performing companies. He also has experience working in the Indian Audit and Accounts Service for 22 years.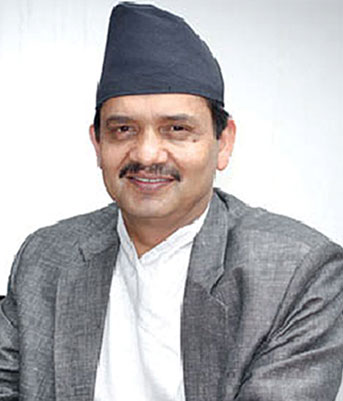 Prof. Dr. Govind Raj Pokharel
CEO of National Reconstruction Authority
Former Vice-Chairperson of National Planning Commission & Executive Di-rector of Alternative Energy Promotion Centre (AEPC)
Prof. Dr. Govinda Raj Pokharel is the chief executive officer of the National Reconstruction Authority. He has served as the executive director of the People, Energy and Environment Development Association (PEEDA) once and the Alternative Energy Promotion Centre (AEPC) twice. He focuses on energy technology, policy, program design, energy access, energy security and efficiency with personal goals to develop the renewable energy sector with focus on public-private partnership approach. He has also served as the senior renewable energy advisor for Bangladesh, Indonesia and Pakistan Program in SNV Netherlands Development Organization Asia (2009-12) and the district energy advisor in UNDP/Rural Energy Development Program of Nepal in 1997-98.
Born on January 20, 1967, he holds a PhD in Energy Economics and Policy and a MSc. in Appropriate Rural Energy Technology, Planning and Extension Skills, from University of Flensburg, Germany.
He occasionally writes about alternative energy development and issues in Nepal in national dailies. He has also published his papers in international journals and delivered presentations about sustainability and renewable energy in conferences held in Nepal and abroad.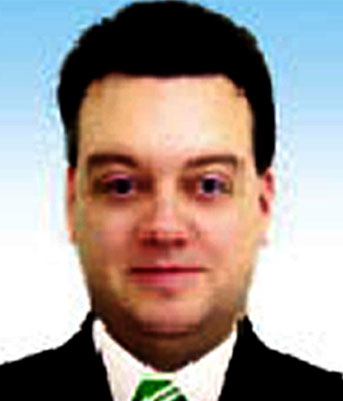 Mr. Joseph Hess
Director of Dragon Capital Clean Development Limited
Former CEO of ABN Amro Bank in Thailand
Joseph J. Hoess is currently the director of Dragon Capital Management Ltd. and heads its Thai Representative Office. He is also the founder of Mekong Brahmaputra Clean Development Fund L.P., a fund that specializes in private equity investments directly investing in clean energy and renewable technology across the region covered by the Mekong and Brahmaputra rivers in Vietnam, Thailand, Laos, Cambodia, Nepal, Bhutan, Bangladesh, and Sri Lanka.
He was born in the Dominican Republic on June 20, 1966. He holds a B.A. degree from Northern Illinois University and an MBA from The University of Illinois at Chicago. Before working for Dragon Capital Management Ltd., he served ABN AMRO Bank N.V. in Amsterdam, Netherlands in various positions for 16 years and worked as an expatriate across the globe in Singapore, China, Thailand, Brazil, Portugal, Netherlands and the USA. During his tenure at ABN AMRO, he headed the company as an executive director in Bangkok. He primarily served in the field of corporate finance and is familiar with all common business and banking applications. He currently lives in Bangkok, Thailand.
P.O. Box no. 516,
Heritage Plaza II (Block C & D)
Kamaladi, Kathmandu, Nepal
Phone:  +977-1-4169116 / 117
Fax: +977-1-4169118
E-mail: info@edcnepal.org
Website : www.edcnepal.org